"Why is Allah Doing This to Me? Why Does He Ignore Me? Why Doesn't He Answer My Prayers?"
By Fatima Ariadne
"It seems to me like Allah is out there and away", an anonymous sister wrote an e-mail pouring all her problems to me, "my life has been spiraling downward. No prayers work anymore. I feel broken and abandoned. I have hoped and prayed to Allah, but He didn't answer my prayers. I feel betrayed. Why is Allah doing this to me?".
One of my reply was, "When you drive a car, can you hit the brake and gas pedal in the same time, then expecting the car to move forward that way? Can you hope to God while hating Him at the same time, then expecting His mercy to come that way?".
Deep down, I cannot blame her. At least I've been in the similar position years ago. I've been where I felt like the universe was plotting conspiracy against me. Our only differences lay in the fact that she blames it to external Power, circumstances, whatever that's called — I didn't. I decided that my life is my responsibility. I refused to entertain any thought that I'm a victim of destiny, or even worse, "victimized by God". If I was a victim of something, I was only a victim of my own thoughts and actions.
We've emailed each other back and forth on how she can rectify her specific condition. I'll keep her identity a secret here. But somehow I'm thinking how many people out there may have the similar problem or mentality. So here I re-post several parts of my replies, with some additions, to help other people who also face the same problem.
Adversity Is Not Damnation
Doesn't mean to sound harsh to you but – you must stop thinking that you are being victimized by destiny and that Allah is some cruel entity out there victimizing you day by day. And that you are just a helpless being "being imposed" to such a "huge cruel treatment". Can you drive your car by hitting a gas pedal and brake at the same time, then expecting the car will move forward that way? Can you "try to hope Allah" and hate Him at the same time, then expecting a mercy?
Adversity is not curse or damnation. Adversity is feedback! It's how you were being screamed at, "you're not doing it right enough! or good enough!". Trying "hard enough" is not always the answer. If you try to shoo a fly by passing it through a closed window, no matter how much you spend your time until your wrinkle grows, it will never leave UNLESS you open the window.
Everything happens for a reason. You heard it all the time that the purpose of life is to worship. I would say that the purpose of life is also to learn, grow, and train your soul including from bitter pills. Adversity is nothing but soul education.
Detach yourself from the thought that "Allah is cruel to me". If you think that your adversity is a result of God's hatred or cruelty, then how about His Prophets? Prophets are the most beloved persons of Allah, but they suffered the unimaginable depth of adversity in order for them to fulfill their Divine missions. They were banished, tortured, boycotted, and even murdered by their own people. Would you tell too that their sufferings are because The Divine hated them?
Allah has promised in His book that no one will carry a burden beyond their capacity. Allah is never unjust. So whatever hardship we endure, we only get it because we CAN overcome it. This is our soul training.
Stop thinking "it's because of God". Now check your actions, and what you can do about them. There is no way you can expect a change by sitting around and blaming God. Seek a pattern : what are the same things you've always done over and over that make you stuck in a rut? There is no way you can expect a different result by doing the same thing.
Come to people who had been there, done that, people who had faced the same thing like you and ask info from them on how they faced similar situation. How they survived. How they managed to get themselves from down to up. Stop blaming God, and instead, decide it to yourself that you claim a full responsibility to your life.
God's Delay is Not God's Denial
"Man is not weary of supplication for good [things], but if something bad touches him, he becomes ever hopeless and desperate". (Qur'an 41 : 49)
As I've said earlier, you can't move forward a car by hitting the gas pedal and brake at the same time. You can't hate Allah, think bad about Him, or desperate about His mercy then expecting your prayers will be answered. Didn't Allah messaged us :
"I am according to My servant's thought." (Hadith Qudsi)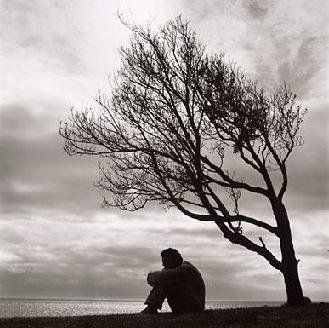 Most causes of this hopelessness is a subconscious belief that Allah is "out there, away, don't know He hears my prayer or not". Allah is always closer than your jugular veins. Allah is ever always, only one knock away from your door. You can open that door or either keep it shut, and both are your choices. Closeness to Allah is your choice.
I know it seems like unemphatic, but as I've been there done that, trust me on this. Divine timing is not our timing. It takes time for a crescent moon to become full, a seed to grow into mature plant, and crops to fruit until it's ready to harvest. His delay is not His denial.  It took my family to pray for 10 years and trying, until we were released from poverty. It took me around 6 years to pray that Allah will cure me from depression and suicidal feeling.
Long time to wait? Absolutely. Hopeless? Sure. But our only difference was that I was stubborn enough to trust, trust, and trust that Divine mercy is infinite. I trusted that no storm lasted forever, and no tears will remain un-dried. I trusted that there would always be a light in the end of tunnel.  Universe works in contrasts and cycles. No night lingers forever. Night will always be altered by the rising dawn and daylight.
In Divine timing, everything only happens when it is supposed to happen. Nothing is too late and nothing is too early. It is just as it is. The Universe obeys this law. And so are our lives and prayers.
I won't deny that there is a part in me that refuses to trust and even encouraged me to give up trusting Divine, and that I'd better sail aimlessly to wherever river of life would take me to. But how can I run from Divine if my life and my soul only belongs to Him? How can I run, close my eyes and pretending that He is not exist while He is always here?
"O people of faith! Make sabr (patience, persistence) and prayers your helpers! Verily Allah is with the patient!" (Suraa Al Baqarah 153)
"Why Doesn't Allah Answer My Prayer?"
[At one point, the sister told me how when she prayed for other people, her prayers were answered no matter how difficult the matter. But it's a different story when she prays for herself. And so this is my reply.]
Do you know why sincere prayers for other people are usually, quickly answered? The simple answer is, because you have no attachment to it. You just pray with all your heart, sincerity, then let Allah do the rest. You don't bother with it day and night whether it will be answered or not. You just let go of the worry, because you are CERTAIN that you've done your part (praying and exhorting a physical effort to pursue it) and Allah will do the rest.
This is what's frequently missing when we pray for ourselves. And I won't deny I often fall for similar trap and impatiently asking "well, where is it?".
I found the best solutions is to shift the doubtful question, "when will my prayer be answered??" —- to a self-assurance affirmation :
"My prayer result is being delivered to me. I have done my part and I trust that Allah will take care of the rest. Allah is my infinite source and I put my trust that He will take care of me in the best way I may not aware of".
Prophet (peace be upon him) had messaged :
"Pray and have certainty that your prayer will be answered" (Abu Dawud and Ibn Majah)

"If you supplicate, do not say 'O Allah, forgive me if You wish. Bless me if You wish. And give me providence if You wish'. Ask with a full (certain) heart, for Allah do what He wishes, and no force on Him" (Bukhari and Muslim)

"The supplication of anyone of you will be answered as long as he doesn't haste it, and doesn't say 'I have supplicated but no answer'" (Bukhari and Muslim)

"Indeed, Allah is hayyi (shy; in a manner befitting His majesty and generosity) and generous. When a man raises his hands to Him, He feels too shy to return it to him empty-handed and disappointed" (Tirmidhi)

"There is no human who prays to Allah and supplicate to Him, and doesn't receive a response. Either it will be hastened for him in this world, or stored up for him in hereafter, as long as he doesn't pray for something sinful, or cut the ties of kinship, or seek a speedy response". The companions said, "O Messenger of Allah, what does seeking a speedy response means?". He replied, "(by saying) I have prayed to my Lord but He didn't reply it" (Tirmidhi)
UPDATE : This sister finally messaged me that she gets a job she's been desperately seeking for years ….. "after I let go of attachment and put my trust to Allah" she said. She has been praying for years with no result. No psychologists and hypnotherapists even helped her successfully. But when she shifted her mentality a little, from God-blaming to God-trusting, a difference was seen. Alhamdulillah, praised be to Allah.
Actually this inspires me to write another related piece, titled  "Tawakkal, The Road Less Traveled". On the inner hidden sides of tawakkul that ironically, many non-muslims and spiritualists are more aware of than most of us muslims.
Love the article? Then please subscribe for Updates!
Subscribe now to be notified every time a new blog article is posted, and get the 2 FREE e-books as a welcome gift!