15 Secrets About Life and Existence I've Learned Throughout 20 Years
20 years of inner discovery and still counting. Not exactly earth-shattering secrets of  life or happiness. Some are simply the forgotten laws of universe.
By Fatima Ariadne
Rarely people realize that I'm a natural storyteller and philosopher-wannabe since childhood (but now you know! =D). I never try to conceal this, but my family often make fun of me, accusing me acting smart or "thinking too much on something insignificant" when I was in this melancholic mood. So basically I just hide this from people for years.
But that never means I ceased my self-pondering there.  My mind is always free. And I always believe our true freedom belongs to a state of mind, not a physical restriction.
So if I'd like to make a chronology to this inner discovery from year to year of my life journey, this is it…
1. Why Am I Here?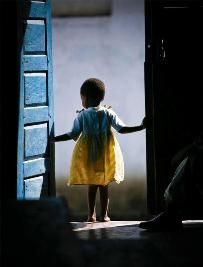 My first questions on life began at age 5 :
"Why do I exist here?"
"Where was I yesterday and yesterday long ago before this? Why can't I remember anything before this current moment?"
"Is the outer world comes as reflection of my own inner state? Or is there indeed another world out there?"
And……."why do I become me?".
Maybe sounds like too intricate to be true for the mind of a 5 year old. But I swear by Allah, it's soooo real and true. My thought about life started when I was standing in kindergarden yard. I remember feeling like an amnesia person trying to recover a lost memory by asking "where was I before this and why can't I remember anything?"
2. Non-Existence?



At age 6 or 7 : "If I indeed never exist before this, then how does being non-existent, feels like? Why was there ZERO memories in me, about it? Why can't I remember anything about being non-existent yet?
"So I just suddenly 'poof'… magically appear in this life? I'm sure the age of existence itself is old. Perhaps millions of years beyond. So if I haven't existed along those million years…… How was that feels like to be non-existent? Just emptiness?".
Funny but yeah I often asked such questions too!
3. Life as a Path



At age 9 : "Life is a journey, a path, a mystery to unfold. Never miss any single opportunity to learn and extract lessons from it".

4. We are Not Alone



At age 10 : "Sure life or society outside this earth, exist. If the encyclopaedia book said there are billions of galaxies out there, how can we be alone in such a giant Universe?
"After all, Allah is Almighty and All-Powerful Creator. He can make another Universe if He wishes, and put another lives in there. Why our limited mortal minds should be putting limit in Divine ability by saying 'no such thing physical life outside our earth?"
(In this age, I grew up to love stars and stargazing. And every time I looked up the sky, I always looked for the Great Bear, Sirius, and Orion's Belt. There's an unexplainable peace every time I saw them. And I couldn't help asking in my tender child age, "sure there's something else bigger out there?")
5. Big and Small



At age 15 – 18 : "I am the part of Universe. I am a miniscule of microcosmos inside the giant macrocosmos. Regardless what labels we'd like to put ourselves in, we are the same : we are the Children of Universe.

6 and 7. Milestones of Life



At age 19 : Why do all these self-help books keep talking about "creating the life you want?". Though they are TRUE, happiness is a choice. Happiness is not about "I should get XYZ first, then I'll be happy". Look at your blessings now, that other people would fight for. Acknowledge them. Express a gratitude for them. Interact wisely with them. Qur'an reminds us "if you are grateful then your blessings will be multiplied" (Suraa Ibrahim 7).
And secondly, life is not always about "what you want" and "to be happy". We're not here just to TAKE, but also to GIVE. The Universe works by giving back to you what you have given. Give and you shall receive. I remember a beautiful quote from "Avatar" movie : everything in mother nature are only yours to borrow, not to claim entirely. You must return it back. That's how the balance are kept.
8. We are Energy



At age 20 : "Every creatures of God are spiritual energy in each of their forms, physical and non-physical. The Universe and I are one, like a miniscule of sand dispersed in the giant sea".
9. Light and Dark



At age 21 : "Life and Dark co-exists as a part of law of nature. But our earth now is troubled because the excess of dark and ego rules. And have you noticed that the mass-society is now controlled by fear much more by power-hungry circles? Will you let fear control your actions? Or will your actions come from the inner place of love, joy, and sense of service to God and others?"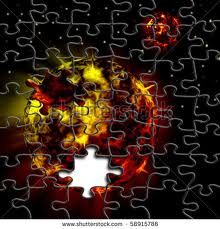 10.We are One



At age 23 : "Life is nothing but a great giant picture consisted of smaller puzzles. And we are the part of puzzles, each of us. We are one, not as a separated element each other. We are connected, as part of giant collective. Don't belittle others' roles, because they are mirrors of your parts too".
11. Purpose



At age 24 : "The Universe is not created without purpose by Divine Mastermind. And we are here to respect the purpose, by knowing our true essence, and by acknowledging that other people has the same inner essence as you are, waiting to unfold".
The "inner essence"? That we are spiritual beings in human experience, not vice versa.
12. Start with Questions



"The answer lays in the question". Okay this is stuff I learned from Tony Robbins. But actually, a rarely-known message from Prophet Muhammad, peace be upon him, have taught similarly centuries ago : "A good question is half of knowledge" (Source : Baihaqi, authentic).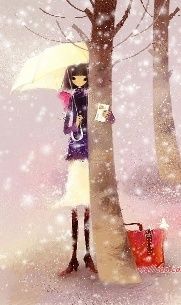 A strive for knowledge, a precursor to comprehension — begins from a question. The question "how can we fly?" was a precursor to airplane creation. Changes in our civilization happen when there are some who actually acted upon the questions, by seeking the answers.
Check this beautiful quote from Albert Einstein : "The important thing is not to stop questioning. Curiosity has its own reason for existing. One cannot help but be in awe when he contemplates the mysteries of eternity, of life, of the marvelous structure of reality. It is enough if one tries merely to comprehend a little of this mystery every day. Never lose a holy curiosity."
13. Learn Empathy



Walk in other people's shoes and learn to see the world through the footsteps of a stranger. You'll see how everyone are worthy of love and understanding, just like you are. Secretly pray for the complete stranger before you, that Allah will guide and bless them. Your prayer and loving intention doesn't fall into a deaf ears!
(Also read : A Simple Exercise to Awaken Empathy and Compassion to Others)
14. Tawakal (Trust the Divine)



Following Rumi "become nothing, and The Creator will make you everything" and "What you seek, is seeking you".
Back in age 13, the very first Islamic metaphysics book  taught the essence of 1/0 = ~ . That we must return to "zero" and return to Divine. But only today I truly understand the meaning. Though it's still takes time for me to really grasp it fully into my own life.
Tawakkal in Islam is such a forgotten gem. Tawakkal means an inner peace, a trust that The Creator will always take care of you, never abandon you, nor let your efforts fly in dust. It's not about fatalism, sit and do nothing expecting miracles. It's about trusting He has the best in store for you, after you exhorted an effort for it.
Recorded in Hadith Qudsi, Allah stated, "I am according to My servant's thoughts". Learn to let go and trust the Divine, you have the solid Higher Power on your back!
(Also read : "Tawakkul, the Road Less Traveled : The Hidden Sides of Tawakkul Not Many of You Know")
15. Finding "Home", Here



At age 25 (now) : "Home is Here. Not Out There. It's always Here".
This stuff is really personal, so if you cannot relate to this, then it's perfectly fine. But I've been in a long time thinking that I live in a wrong place, wrong time, and I'll always be a stranger in this world, despite my innate care God-willing) to people in general.
I often think that the whole world is a giant bowl and I'm just an outsider who only able to stand outside the bowl, watching the world from distance.
In short, "this is not my home. I've been a lonely stranger all my life and will remain a stranger. I have a home out there, but not in here".
But now, I choose to go inside this giant bowl.
Regardless all the utopian thoughts I have about what "home" supposed to be, that I have a home "out there".  A "home" where I'll be welcomed as part of soul-family, where I no longer feel like a passing stranger, where harmony and love rules the day.
I always feel life is too stupid to carry on, and "go home" will be relieving. And actually, I was laughed at when I told my mum in my childhood, "that's it. I will leave now and go home!". Every time I was upset I always say that and I don't even know why! =D
My mum would replied me, "but you are already home. Which other home will you be heading to?". And she's right. I always want to "go home". I knew what "home" supposed to be. But where is this "home" I always looking for?
So I finally learn, now it's about time to ground my feet on this earth. My "home" is not "out there". It's always here. I'm not a stranger in the sight of Divine Creator. Home is a state of mind, state of acceptance and mindfulness of your true essence. And finally, in the remembrance of Divine, we truly find home.
It's always here. Not "out there".
Love the article? Then please subscribe for Updates!
Subscribe now to be notified every time a new blog article is posted, and get the 2 FREE e-books as a welcome gift!