"I Don't Feel Beautiful" – 7 Mega Tips to Conquer Self Image Problem
My Personal Struggle with Self Image
by Fatima Ariadne
Even until today, I'm still struggling with my own self-image. Though not as bad as in the past. I'm now 60% better at accepting my own body and face. But still have to work on the 40%.
Back then, my father teased me my lips were too plumpy for my face, my parents said I'm too short, and my classmates said my face was "so hideously stupid that no guy would ever want to approach me". (Proven they're wrong!)
I was cringing when seeing myself in the mirror – why didn't God gave me a beautiful-looking face like those girls whose faces I adored. Why do I have a wide forehead and not a shorter one. Why don't I have a beautiful hair, why my mum is pretty but I inherited my dad's masculine face, and why I don't have beautifully curved body like so and so.
I'd even told myself I'm so willing to trade just quarter or half of my brain to get a physical beauty – just so people would not underestimate me. (But eventually thanked myself I could not! LOL).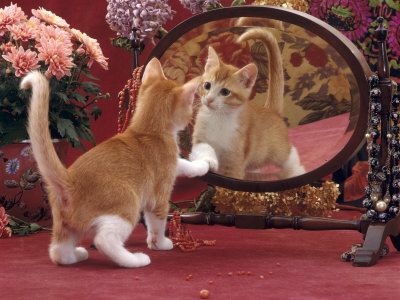 Things changed when I lately looked up on my past photos across my teenage years, and surprised : "is that truly me? Why, I never knew I was that pretty!". For all these years, I had scrutinized myself too much in the mirror, I believed I'm ugly as sin, that I never realized this.
Some faces looked awkwardly posed indeed – but certainly not "ugly duckling". Trying to put myself on a stranger's shoes (ahem, not meaning to self-praise) —- that's the first time I saw a passionate soul, high-spirited dreamer, curious little girl sneaking behind those bright eyes and wide smiles.
My physique matures very slowly – even in my 25 years of age, I'm getting used to people saying "ohh sorry, I thought you're a high school teenager!", "ooh, I thought you're a 17-year old freshman!". And here's the funniest thing : when I did medical check-up for graduate school registration, the female doctor actually said "ohh, I think you're an elementary school student, sorry!" **double facepalm!!!**
And years from those "ugly duckling" moments, I realized I learned something…..
1. Sometimes we're too busy looking at our own flaw, that we overlook our gifts.
Is the bottle half full, or half empty? Both are right – but it's your perception that gives you a different answer. Just like a beauty is relative – so does with ugliness. Especially, nowadays the media is so rampant pushing at people a concept of which one is beautiful and which one is not. It becomes so easy to compare, undermine, and beat ourselves down for not having the look as those pretty-looking people we want to be.
Now I ask you to grab a pen and paper. It's exercise time, ladies!
Reflect a deeply thoughtful answers on this :
a) What makes people constantly attracted to you?
b) What are the things people often compliment from you?
c) What are the special things you have, accomplishments you did, that you proud of – that make you feel good to remember it?
d) Do you remember a specific moment when you feel beautiful and serene? What did you do? What did you wear, think, and who were with you?
e) What do you already have now, that you're feeling grateful for?

f) What are things that you have now, that's so precious that you won't even trade it for $10 millions?
No, I don't want you to just sit and read. Go on, move your butt and grab some pen and paper. Write down the exercise NOW, you'll thank yourself you did.
This exercise is actually to shift your focus. Do you know that 70% of average human minds are stemmed from negativity. That's so much! Negativity only begets negativity.
See, if you're asking yourself "why am I ugly?" – your subconscious mind will actually dig and find answers that matched the question. Be careful for what you ask for! Ask the affirmative positive question, and your subconscious mind will run providing you positive answers.
Like this : "what are the things that made me beautiful in a unique way?"
Start from there!
2. What makes the greatest women (and men) in history?
What do these women have in common that we dearly remember them? : Khadijah (blessings upon her), Mary mother of Jesus (blessings be upon them), Caesar Theodora, Bodicca, Joan of Arc, Mother Theresa…..
You got it! The answer is : INFLUENCE. Influence, determination, beautiful hearts, and courage.
Now if I ask you, which persons, men and women, who were adored and remembered throughout the history – while this earth still exists?
a) The ones who have exceptionally good-looking physical appearance? Or….
b) The ones who changed the course of history and society through their actions, ideas, and thoughts?
You see – rarely a woman's name known throughout the course of history solely for her physical beauty alone, if she didn't offer something beyond her physique.  For you muslims, do you know whether the ladies companions (sahabiya) of Prophet are exceptionally pretty or not? Can you find even a single hadith that describes how physically beautiful Fatima the Prophet's daughter was, for example?
But we still remember them, lovingly, because of their beautiful hearts. Because of what they've done to the world.
Prophet Muhammad (peace be upon him) stated : "The best persons among you are those who contribute the most benefits for others" (Sahih Bukhari)
3. "Will someone loves me sincerely with this face of mine?"
This was my concern too. How can I get a spouse who truly loves me if I have this face? This body? Will someone go marry me with my ugliness?
Sometimes we confuse attractiveness factor and attraction. We may find someone as attractive, but not attracted to the person. And vice versa.
Now examples (and rant!) . Sometimes it made me scratching head at times that despite I viewed myself as ugly duckling, there were some guys openly tried to woo me, had their eyes glued at me for no reason, stalked me through flirty text messages (now that's creepy)……..And some cousins actually asked my parents if I were "available or not". When I asked some of them "I'm not pretty then why me", most of times the answers were it's not about being pretty. They said they're attracted to "strong personality, nice smile, and brainy talk". Heyy what!!??
When I asked to my fiance, he's much more blunt, which I like it : "your face is average. But I love your childish smile and thoughtfulness".
And hey, I personally have a close friend who's really big and overweight, but has characters that's sweeter than sugar! She's a pious muslimah and her hijab is as big as her heart. Even nonmuslims love to be around her and consulted her for some advice! We're pleasantly surprised to heard she's now married and it's as if her big body is not a hindrance for her to get a good husband.
But see, the attractiveness factor is different from each person. Maybe you're physically unattractive according to you, but there are other something inside you that will attract people like bees to honey. And this is what you must pay more attention to.
Where's your biggest attractive factor lies in?
Now if you have an airplane and you want someone to be a pilot, would you choose the one who has a very good-looking physique and nothing more – or would you choose a highly skilled one, who understand navigation, can handle the unwanted weather situation, and make sure he'll drive the airplane safely until all of you reach the destination?
How if the airplane is your relationship, and your marriage?
When you're married to someone, you'll have to live with him or her for a very long time. Anyone who rejects you out of the one and only reason you're not pretty enough (without looking at your another sides), is not the right person for you to spend life with. Period.
4. You don't want to be beautiful. Instead….
Why do we women love make-up? Fashion? Stilettos? "Oh of course, it makes us look prettier!". Nope. The reality is, they're only small toys and tools that alter  HOW you perceive yourself.
Beauty is a state of mind.
Think you're beautiful, you'll be beautiful.
Think you're ugly, you'll be ugly.
Perception is Reality.
You don't want to be "beautiful".
Deep inside, what you exactly want is not the "beauty" itself. You just want the uplifting energy, the pleasurable feeling physical beauty can give you.
Behind that strong wish to have a certain look that considered desirable – in the very core – this is what you actually want :
–         You want to feel good about yourself.
–         You want to be happy.
–         You want your partner loves you more.
–         You want more appreciation.
And by all mean, there's nothing wrong with that. In fact, you can take advantage of this!
Grab your pretty clothes out of the closet and dressed up! You don't have to clone a barbie in order to be beautiful. But at least it will help make you feel good. Sometimes for me, painting my nails black and purple, wearing the "peace" sign necklace, and wearing a floral headscarf already lifts my soul.
Like a saying, "look good, feel good".
BUT….
It's not enough to just letting an external factor defining who you are.
The only person who can and deserve to define yourself is YOU.
Not Hollywood. Not VH1. Not Cosmo. Not even your partner. YOU.
As long as you hold the belief that you must look in a certain way, and rely on that very parameter to uplift yourself, you can't get out of the pressure of beauty prison.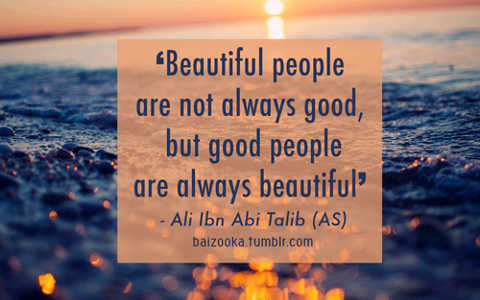 Our common problem is we compare ourselves with someone whose attractiveness we consider as "above average" or beautiful.
But you know what, even celebrities have their own insecurity toward their physique. Many were involved in eating disorder for this. And lately I chuckled reading news that Eva Green thinks she's like an ugly duckling in LA.
Stop comparing yourself to other people. Period. Because the other glass you think is fuller, is actually not that full. People you adore for their beauty,  have their own shortcomings!
And hence….
5. Why would you let the mainstream society defines yourself?
" Verily God does not look to your bodies nor to your faces, but He looks to your hearts" (Sahih Muslim)
Beauty image actually changes from time to time. If you look at Renaissance paintings, you'll see what considered beautiful that time would be considered "overweight" today. The plump, the cellulite, even belly fat. Now you see the supermodels in catwalk, they're skinny as a stick. And this is what's considered "beautiful" today.
Think you can believe the latest TV show and magazines to define beauty? Think again.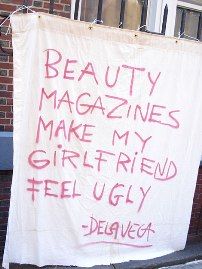 Many times, media pushes the beauty images to suit the certain circle's purpose at the time. After the Second World War, the media propaganda that women who are considered desirable are those who are out for work. Why? Because the men were killed on the war! The countries need more hands to rebuilt themselves from the ashes.
Now times have changed, the beauty and weight loss industry arises. If they convinced the mass women that they are ALREADY beautiful, then who will spend money for cosmetics, weight loss pills, diet regimens, plastic surgery, etc? They would be doomed and out of business. So they have to create a demand by this beauty propaganda.
A really mind-opening read in this beauty image evolution topic you can chew further is Naomi Wolf's book "Beauty Image : How Image of Beauty is Used Against Women".
Personally, in my experience, hijab works wonder toward my personal development. Forget the ignorant people who said it's designed by men to oppress women. After all – if it's true, then why a lot of muslim women protesting the men's institutions and law for NOT letting them wear hijab?
Funny thing, one of the (number 99) reason I wear hijab was out of rebel to my parents and environment, besides finding it's a Divine command (number 1 reason). I was so sick of my friends who chatted each other about nothing but fashion, party, and boyfriends. Others chose going to scene (emo, preps, mallgoth – heck at least I can spot the real goths LOL :D). But I personally picked hijab as a self-liberation symbol, and the clothes itself screams "hey people, listen up! No one of you can control my life! This is me and my way, and only Divine One and me have rights to define who I am!"
6. Your body has taken care of you. Now it's your turn to take care of it!

Think about it for a moment. What people and YOU often describe in yourself as "beauty" only constitutes of 1% of all the total gifts you have. Not just gift in the materialistic terms like money, food, property, family, job, etc. Think about it. You don't pay money for oxygen. You don't pay money for your bodily cells and organs to work properly. Your lung, your blood, your brain, digestive system, heart, bladders, white blood cells, immunoglobulin…. They just work tirelessly in order for you to live.
What if one day one of your lung decides that it's tired to work and wants to take a rest? How if one day your stomach protests you and cease working, because it's tired you always feed it with junk food? Can you live with half of your lung for a day?
Your bodily system is a great engine from the Divine, yet its blessings are grossly overlooked. Taking care of your own body, not abusing it with unhealthy lifestyle, plastic surgery, or even self-demeaning words — is the best way you can do to thank your body for taking care of you, and it's how you can thank the Divine who's giving it to you.
That's why taking care of your bodily health, is much more important than sacrificing or overlooking this for the sake of beauty.
And this is just one example.
I learned a long way that self-acceptance should be your first step to see your own beauty. It's a human nature to want something we DON'T have. But if you think about it for a moment, life is deep and vast. More than your worry about physical beauty. Why focusing on physical beauty and makes your mind revolves on it, when there's so many things in life you can enjoy, explore, and be grateful for?
How about stop, and count your blessings.
"When you see a person who has been given more than you in money and beauty, look to those, who have been given less." (Sahih Muslim)
7. True Beauty are what Eyes Cannot See
A supplication taught by Prophet Muhammad (peace be upon him) : "O Allah, as you have made my appearance beautiful, please make my characters beautiful!" (Sahih Bukhari and Muslim)
Your beauty is unique to you, just like you were born to this world with a unique role and purpose!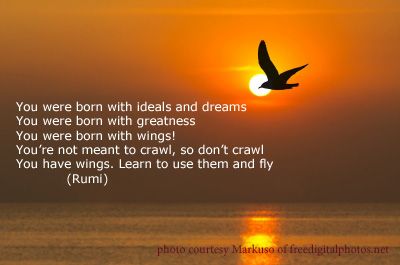 And most important of all…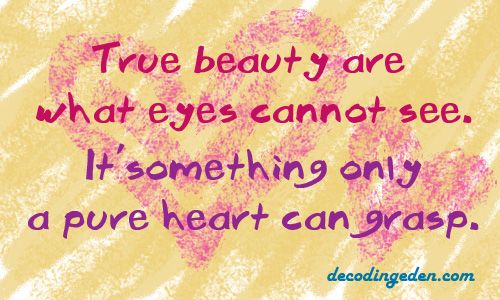 And most of all….YOU'RE BEAUTIFUL! You just have to look deeper! ^__^
_________