Feels Like A Stranger in This Discord World (Rant & Reflection)
Have you ever contemplated the way this world operates, and how so many wrongs shouldn't be there?
Have you felt this peculiar sense of detachment – that no matter how hard you try to "fit in", deep there you feel like you'll always be an outsider in this earth?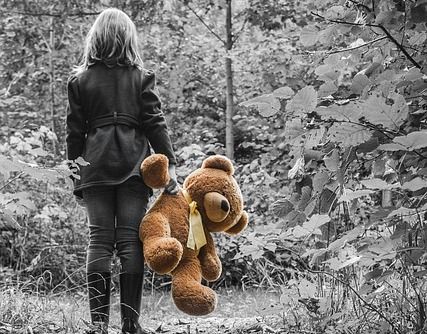 By Fatima Ariadne
 "I don't belong here.
I feel like a stranger in this crowded world.
There are so many people, yet I am here, alone"
That's the very exact phrase I often said in my own head, since I was 9 (yes, you read it correct) to around 20 years old.
Sometimes I blamed it to my condition that time, living in poverty while my classmates were wealthy and had every "right" to be snobby and put me down. But looking back, it wasn't just to my classmates, but to all people in general. At times, I even looked at my own parents as if they're strangers.
In a reason I never able to explain, no matter how close I am with people, never pass without me secretly asking "who are you? do I know you?". It was as if there's a glass layer between me and them, that we can never "connect" in a soul level or something.
Back then, I often visualized people as gathering in a giant glass bowl while I'm standing, watching them from outside the bowl. And it's also my childhood to teenage habit to watch people, secretly read their gestures, imagined what it feels like to step in their shoes, their life, and to something deeper like what's dearest in their heart.
 "Why do I become ME?
Why do you become YOU?
What it feels like to switch our SELVES,  MY Self with YOU?"
"Am I The Only One?"
Sometimes I feel like an alien, literally. I often feel like I'm a misfit to majority, like I was dropped off into a wrong planet, being awkwardly placed in a home that's not really my home.
Have you ever felt like you are a 5×5 box being forced to fit into a 2×2 box? Not in a sense that because you think you are "better and higher than everyone else". But simply it's as if you've been different all your life. You are "the weird one", though you never try to be different. You just can't click with the forced conformity.
You just sense what's beneath the surface while others not. And you never cease to wonder why our world is consumed by lies and mind control.
Who defines black? Who defines white? How can we know that black is white, and white is black? Or if everything is just as it is?
Sometimes I wonder is it "wrong" to dance to my own tune. Why did I love mysticism since 8 years old when other children would prefer their comics and cartoons? Why was my first question on existence "is reality external or internal" began at age 5? Why do I always question what's beneath the surface the society oblivious of? Why can't I just feel content with the world like normal people do? Why should I always be the "weird one"?
Who am I, really? And what am I here for? Who are people out there who shares this "alien" trait, thoughts, and feeling? Who are the people out there, who consider themselves strangers in this world? Lonely, detached, misunderstood, and feeling isolated despite the abundant human beings around?
Or am I the only one?
Questions to the World : Have You Ever Thought the Same?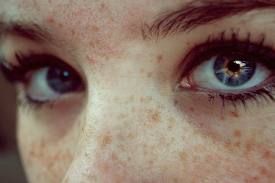 am I the only one
who able to see through your grand masquerade?
and the multilayer realm behind reality
of your learned conformity?
whispered by your godless gods
and self-proclaimed saintly entity
in embalmed hypocrisy?
when naked truth entombed as calumny?
_ _ _ _ _ _ _ __ _ _ _ _ _ _ __ _ _ _ _ _ _ _
As much as I feel lonely among most people, no matter how I could VERY MUCH socialize with them — there are much more that nags in me. Something that the more I relate, makes me feel more out of place in this realm.
Have you ever thought why human beings are often puzzling in nature?
Have you ever thought that the way this world  going on, could have been in a different, better way? That it shouldn't be this discord in the first place?
I did.
There was this nagging state of mind I kept about the world around me. It's like I want to rebel, I want to scream. There are so many wrongs going on in this world, but why do its people seems to me like, they feel so freaking okay about it???!
Many of these questions I've been harboring since my teen age. Gosh, maybe this is the first time I can put them all out *___*
1. You've heard phrase "seeing is believing". But how can you believe when what you see are fragments of half truths?
2. Why should we obey authority when this same authority doesn't prove their worth and show that they worth being respected? Most common example are those who say "don't do X" but they do X themselves. Or those who say A but doing B instead.
3. Why so many teenagers care a million about boy/girlfriends, "hanging out", screw around, becoming popular, and latest Top 40 bands? Should the youth life be that shallow? Why the media instead of educating their fresh state of mind, contaminating them with a shitty mentality? And for what?
4. Why are there so many hatred, oppression, darkness, injustice, and sense of superiority in this world?
5. FEAR – Have you noticed that the world have become a mass fear-controlled place? What kind of aspects in life that certain higher authority and some greedy power-hungry circles, NOT using FEAR as a mass control tool? Fear of terrorism. Fear of collapsing economy. Fear of aging. Fear of weight gain. Fear of being called "infidel deviants". Fear of war. Fear of superweapons.
Is this how the world should going on? Why should they stoop that low? Sure human beings DESERVE BETTER than this!!! We're not some mindless puppets, so why letting them turned us to be one?
6. Why, despite the earth is a beautiful place, there's some kind of missing harmony in the heart of its people? How if one day we just drop off that "us" versus "them" game and start seeing others as part of ourselves? It's as if I want to hug all of them and remind them, that if they plant the seeds of love, understanding, compassion, and unity instead of hatred, greed, and sense of superiority, they can be healed.
7. Turn on your TV and look at the News passing by. God, seriously what they're telling us is only half truth, right? They're pestering lies and propaganda to achieve a certain purpose of a certain circle, and to distract the mass from the naked truth. And millions of people? Gobbles up everything they heard and saw, and what life ought to be living, without asking further what's behind the grand curtain.
Maybe it's like what Hitler said, a lie that's said repeatedly will be eventually accepted as truth. This is what happens now.
8. Isn't it ironic that though we have 5 billions of population, only less than 10% people from certain circles take hold and control how the world and mass should be heading to?  I don't know, but have you realized that democracy, just like any man-made government, could be a double-standard illusion???
9. Why, despite Qur'an accentuates heavily "keep asking questions", "read the signature of God in all things" and "use your mind", there are always some people who thought that questioning religious authority is wrong – questioning dogma is wrong – and "too much logic" is dangerous?
10. Is life = school, work, get laid, bred kids, rat race, retired, died? Then what is the deeper purpose of life? Even animals can do the same, only they did it without money and clothes. Why are we here, and what for?
11. How many people, without labeling them as a conspiracy theorists, also think the same questions like 1 – 8?
Becoming Light in This Dark Home

One of my personal longtime search since my early age, to now, is "to find a place I can call home, where I REALLY belong. A place where I no longer feel like passing stranger". I  remember when over and over again I told myself  "That's it. I will leave this place and go home" –  only to find another loss state. Where is home?
Maybe in the end, "home" is only a state of mind. And in our solace with the Divine Creator, we can find a genuine home. But I know what will make a "home". It's where love-based consciousness is a way of living.
Not just when I felt this nagging sense of isolation from other people. But more than that, have you ever thought that we all here, deserve a better life? A life which is based on harmony and love, not fear and sense of superiority.
I know I'm not Hellen Keller or Mother Theresa. I won't pretend to be a saint or world savior while I'm only a sinner who even still struggle to establish salaah (prayer) on time. But that's just what I thought.
Yet, in the other side…..
Have you ever thought, that the Divine Creator could be putting you here, in this dark times, for a purpose?
We've talked about negativity. So let us look at the positive side now.
Everyone has unique role in this life. But in general – have you ever thought that you could be born into this world, in the dark times, as the bringer of light?
Nothing is created without purpose. We cannot define light without darkness. Contrast accentuates. We don't really consider oxygen as precious because it's ubiquitous (unless you're living in vacuum, outer space, or sea, then it becomes precious). Through adversity and dark times, we learn lessons. We grow stronger.  If this earth is all love and peace 'till the end of time, how would we be so moved to exercise our humanity awareness? Sure people like Mother Theresa, Gandhi, Malcolm X, Mandela, and Rumi don't grow on trees.
What we can do is to accept those imperfections of life as another form of beauty, even opportunity to act.
I became an environmentalist at 2006, and though I left 2 years later due to the tight University schedule, that's the best decision I've ever done. Not just I could channel my deep-ingrained love to nature, I met people with likewise views : this planet can be healed, however discord it is.
And upon interacting with people from many backgrounds, I learned that human beings ARE beautiful in their own unique way. Even what other people or we think as imperfections, there is a hidden beauty beyond, a blessing in disguise. But sometimes we're too busy to think "me, myself, I" and we focused too much on "I think" and "I want". We're busy on judging, making assumption, and seeing people the way we want them instead of who they are. We forgot to step in other people's shoes. Yes, this flaw including me too.
Okay I know my role is feeble (and freaking boring!). Setting up this blog from the place of love is only one of my own small effort to continue channeling my service for ummah (people). But yours could be bigger.
Don't underestimate your power to change.
Instead of having a "blah, this shithole" and "take all, leave none" mentality, you can shift that into :
1. Who can I help and heal today? 
2. What can I give or do to make this [earth/house/community/etc] a better place?
3. How can I inspire others to improve themselves and do the same?
Prophet Muhammad, peace be upon him, messaged : "The best of people are those who bring the most benefit to the rest of mankind" (Hadith Daraqutni, authentic)
Contribute. Contribute. Contribute.
Disease exists as an opportunity to create a cure. Silence exists as a canvas for all sounds. Voids are only a blank canvas for existence.Treat the darkness this way, as an opportunity to provide light. For darkness is simply an absence of light.
Easier said than done, but worth tried. We may not be the saviors of humanity. But every little act you do to bring light in your own unique way, worths. And for sure Allah will reward our every effort, no matter how small it is.
_ _ _ _ _ _ _ _
Love the article? Then please subscribe for Updates!
Subscribe now to be notified every time a new blog article is posted, and get the 2 FREE e-books as a welcome gift!